The Mercedes-Benz Concept IAA is pretty far from what we would call a production-ready concept, but since active wings became a common thing, this transforming active tail might just be the next step towards improved efficiency.
Mercedes is not new to building remarkably aerodynamic sports cars, and the Concept IAA fits the bill by being a four-door coupé with a Cd value of just 0.19. Think of it as a CLS two generations further up. By then, I'm pretty sure it will be electric too.
While it might look too complex and expensive for series production at first, as electric motors become lighter and smaller, who knows how far manufacturers will go for lower consumption?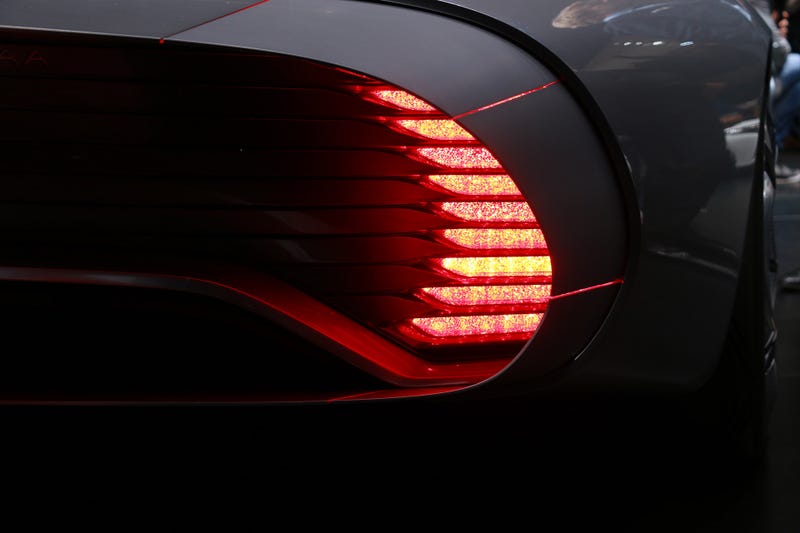 Source: http://jalopnik.com/heres-mercedes-transforming-afterburner-in-action-1730733286?rev=1442323889184